Wyoming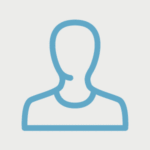 Wyoming State Ambassador Needed
Interested in learning about the State Ambassador Program and how to apply?
Click Here 
What's Happening Now?
Please join NORD's Wyoming Rare Action Network (RAN) Virtual Rare Discussion Group on Wednesday, June 14, 2023 at 7:00 PM MST to exchange stories and experiences of living with or caring for someone with a rare disease. Come ready to share your concerns and ask questions. Share topics you would like to discuss and learn about opportunities to get more involved. This meeting is open to all and you do not have to be a RAN member to attend.
Would you like to volunteer to assist in hosting a local community awareness event? Do you have an opportunity for Wyoming RareAction Network to attend your event? Contact your State Ambassador today and learn more. Please check back regularly for news of upcoming events and activities in Wyoming.
In order to make meaningful change in the lives of rare disease patients and their families in the state of Wyoming, we need you! Become active with the RareAction Network by joining and utilizing the resources available on this website to take action and create change.