Kansas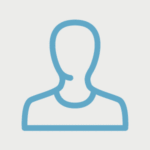 Kansas State Ambassador Needed
Interested in learning about the State Ambassador Program and how to apply?
Click Here
What's Happening Now?
RareKC Summit 2019: Innovating a Rare Center of Excellence
Monday March 4, 2019 from 8:00am-3:30pm
Open to the public, the RareKC Summit is a gathering of individuals, families and members of our life science and business community coming together to help accelerate the diagnosis, care and treatment of rare conditions. Online registration is required by February 25, and limited to first 200 registrants.On-site registration will not be available the day of, so please be sure to complete registration before February 25 to ensure your admission. Lunch is included with ticket.  Tickets: $15 
Get Your Tickets Here
Be sure to stop by the NORD Kansas Rare Action Network booth!
Would you like to volunteer to assist in hosting a local community awareness event? Do you have an opportunity for Kansas' Rare Action Network to attend your event? Contact your State Ambassador today and learn more. Please check back regularly for news of upcoming events and activities in Kansas.
Check back regularly to stay updated on what's happening in the Rare Action Network in Kansas and to find opportunities to get involved with.
In order to make meaningful change in the lives of rare disease patients and their families in the state of Kansas, we need you! Become active with the Rare Action Network by joining and utilizing the resources available on this website to take action and create change.
State Report Card
In this third edition of NORD's State Policy Report Card we are seeking to expand our analysis to more issues that affect the rare disease community while also providing a more targeted analysis of policies analyzed in previous editions of the report.
Scoring for State Policies
A: State policy meets all desired standards. An A grade is considered the model policy that other states should seek to enact.
B: State policy meets most, but not all desired standards
C: State policy on the given issue meets minimum standards
D: State has some policy in place, but it does not meet the standards of higher tiers
F: State has no policy provision for the relevant issue