Indiana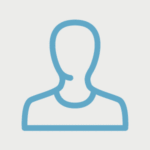 Indiana State Ambassador Needed
Interested in learning about the State Ambassador Program and how to apply?
Click Here 
What's Happening Now?
Would you like to volunteer to assist in hosting a local community awareness event? Do you have an opportunity for Indiana's Rare Action Network to attend your event? Contact the NORD Rare Action team today and learn more. Please check back regularly for news of upcoming events and activities in Indiana.
In order to make meaningful change in the lives of rare disease patients and their families in the state of Indiana, we need you! Become active with the Rare Action Network by joining and utilizing the resources available on this website to take action and create change.
Past Events
Indiana Rare Action Network Patient Advocacy & Orphan Drug Workshop was held Friday, August 17, 2018 in Carmel, Indiana. While this meeting focused on patients and their loved ones, all rare disease stakeholders were represented, including medical professionals, researchers and industry representatives. This was an opportunity for attendees to learn about rare disease patient advocacy, connect with NORD about current legislative actions, and learn more about orphan drug development and the Orphan Drug Act. The workshop featured an opportunity for guests to speak directly with Senator Todd Young from Indiana about what it's like to be a rare disease patient or care for someone with a rare disease in Indiana and the extreme need for more innovative research and funding in rare diseases. Senator Young started off his discussion by stating "Your agenda, is my agenda" and emphasized his support and commitment to the rare disease community in Indiana. Guests also had an opportunity to learn how to become an effective advocate, NORD's policy priorities both federal and state level and utilize the meeting as an opportunity to discuss other important issues affecting rare patients and their families in Indiana and how to work together to address some of those issues. This meeting also resulted in numerous applications for an Indiana Rare Action Network State Ambassador and are we are hopeful to place one very soon to continue the work we're doing in Indiana. This meeting laid the groundwork for a strong and motivated Rare Action Network in Indiana.
State Report Card
In this fourth edition of NORD's State Policy Report Card we are seeking to expand our analysis to more issues that affect the rare disease community while also providing a more targeted analysis of policies analyzed in previous editions of the report.
Scoring for State Policies
A: State policy meets all desired standards. An A grade is considered the model policy that other states should seek to enact.
B: State policy meets most, but not all desired standards
C: State policy on the given issue meets minimum standards
D: State has some policy in place, but it does not meet the standards of higher tiers
F: State has no policy provision for the relevant issue