Colorado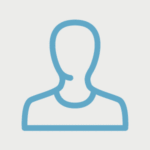 Colorado State Ambassador Needed
Interested in learning about the State Ambassador Program and how to apply?
Click Here 
What's Happening Now?
Would you like to volunteer to assist in hosting a local community awareness event? Do you have an opportunity for Colorado's RareAction Network to attend your event? Contact the NORD Rare Action team today and learn more. Please check back regularly for news of upcoming events and activities in Colorado.
In order to make meaningful change in the lives of rare disease patients and their families in the state of Colorado, we need you! Become active with the RareAction Network by joining and utilizing the resources available on this website to take action and create change.
Roundup River Ranch enriches the lives of children with serious illnesses and their families by offering free, medically-supported camp programs that provide unforgettable opportunities to discover joy, friendships, and confidence. Our campers, from the extended Rocky Mountain region, experience the true joys of childhood through old-fashioned camp fun as they make friends, try new activities and simply be happy, worry-free kids. Parents have the peace of mind of knowing that our camp is a respectful, safety-conscious, medically-supported place, staffed by incredible employees, volunteers and renowned medical professionals. We also offer a welcoming place for the entire family to join in the fun and live in the happiness of the moment. Roundup River Ranch is a proud member camp of SeriousFun Children's Network and accredited by the American Camp Association. Through camp programs, we help children and families create a world of possibilities. To learn more please visit www.roundupriverranch.org.