Pennsylvania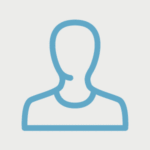 Pennsylvania State Ambassador Needed
Interested in learning about the State Ambassador Program and how to apply?
Click Here 
What's Happening Now?
Would you like to volunteer to assist in hosting a local community awareness event? Do you have an opportunity for Pennsylvania Rare Action Network to attend your event? Contact your State Ambassador today and learn more. Please check back regularly for news of upcoming events and activities in Pennsylvania.
In order to make meaningful change in the lives of rare disease patients and their families in the state of Pennsylvania, we need you! Become active with the Rare Action Network by joining and utilizing the resources available on this website to take action and create change.
State Report Card
In this fifth edition of NORD's "State of the States Report," we analyze all 50 states and Washington, D.C., on eight issues that impact the rare disease community. Each state has their own individual report card (as seen below), but for more background and an explanation of the grading methodology, please download the full report.